LOCATION
1260 Amsterdam Avenue
New York, NY 10027
(on the corner of 122nd)
HOURS
Monday – Sunday | 4pm – 10pm

CONTACT
646-682-7645
646-682-7646
info@bar314nyc.com
OUR STORY
Bar 314's philosophy is simple – mouthwatering food, a cozy ambience, and scrumptious cocktails.
Following the success of Babbalucci, Executive Chef & Co-Owner, Andrew LoPresto together with Co-Owner & Mixologist Bruno Molfetta, create an uncomplicated dining experience focused on great pizza and unique drinks.
Andrew's light and airy homemade dough makes the perfect vehicle to house his delicious and unique topping combinations.
Italian native Bruno infuses his birthplace of Bari and Italian charm into every aspect of the restaurant. From the Puglian Pumo logo, to the whimsy of his cocktail menu; Bar 314 is the true definition of tutto bene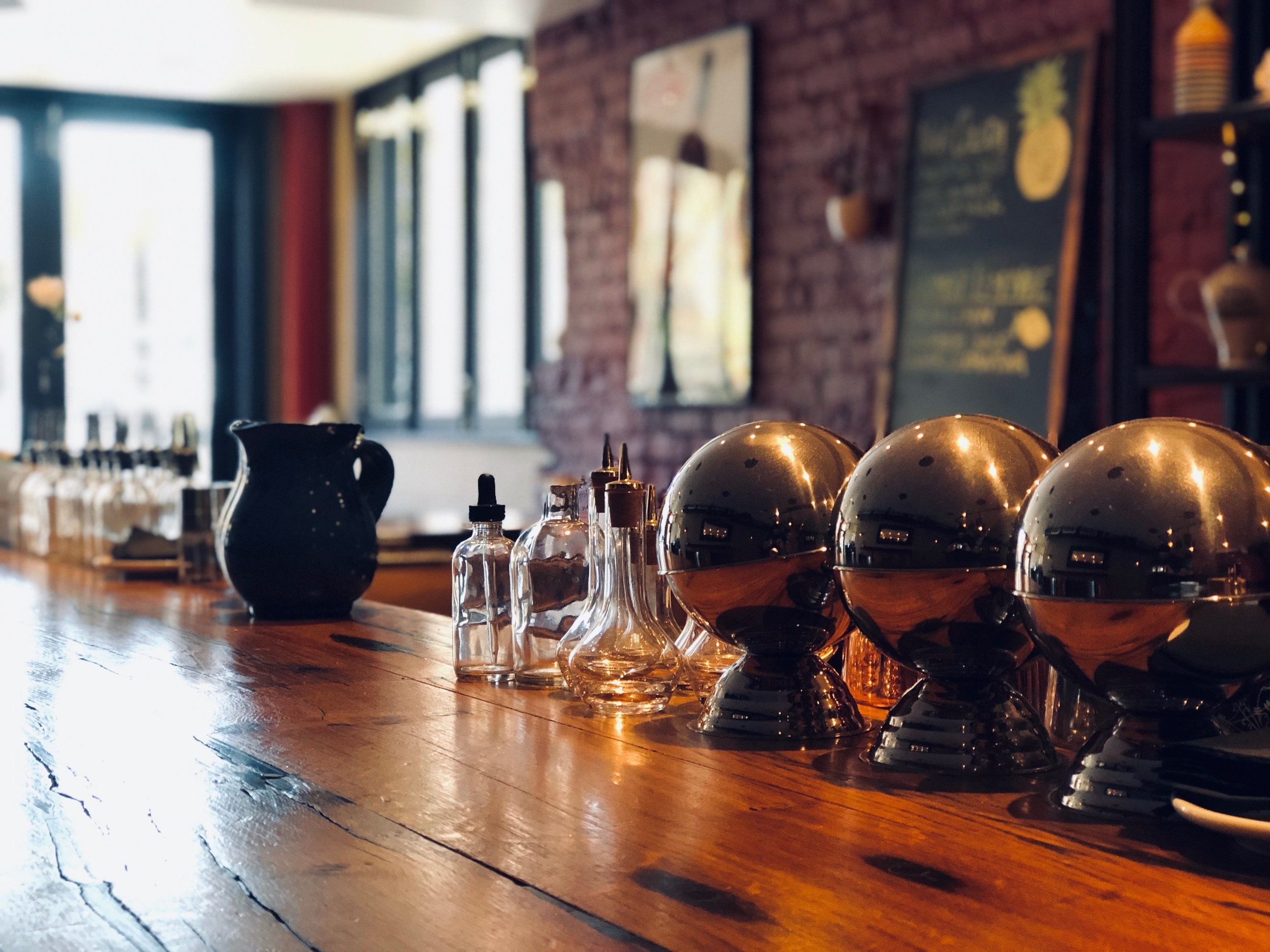 Location
1260 Amsterdam Avenue
New York, NY 10027
Bar 314 is located in Harlem on the corner of 122nd Street and Amsterdam Avenue.

CONTACT US
Tel: 646-682-7645
Tel: 646-682-7646

PRESS
For press inquiries, contact gail@gailpr.com

EVENTS
Planning an event?
Bar 314 has a private room available for sit down dinners as a well as aperitivo parties.
Contact info@bar314nyc.com for more information.